Top 4 Ideas for Residential Landscape Lighting Design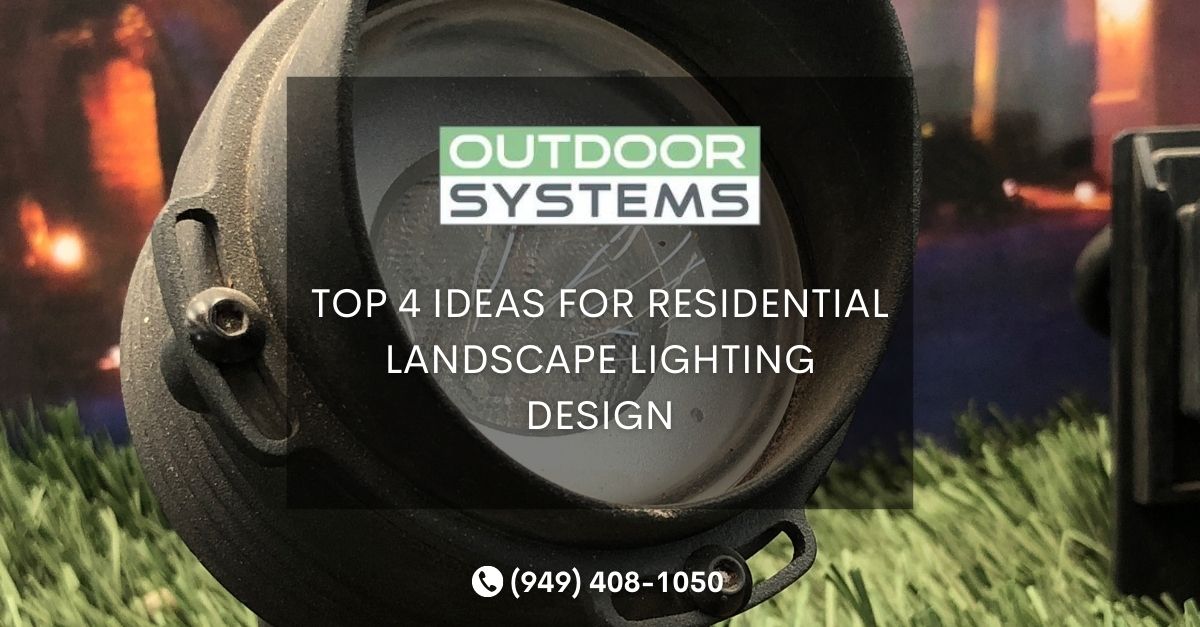 With Residential Landscape Lighting Design, you'll be able to create a setting that enhances and meets your specific demands. Your outdoor environment may be transformed with the appropriate landscape lighting design. Soft, steady light may create the illusion of silhouetted trees, while ornamental lighting can draw attention to paths. Landscape lighting lets you make the most of your outside area by illuminating it at night.
Whether you're a homeowner, a large corporation, or a little company, we can help you with your landscape lighting needs. We at Outdoor Systems are proud to meet all of your outdoor lighting requirements in one place. High-end LED products are the emphasis of our company. We use low-wattage bulbs at night to reduce light pollution and noise pollution. We can reduce your energy use by up to 75% compared to your current lighting while maintaining the same level of quality and brightness.
Exterior Front Entrance Lighting
When you stop to think about it, the entryway to your home serves as the centerpiece of the whole property. Because it is one of the first things that people walking by will see, there is no reason not to use this aspect—affordable residential landscape lighting design. If you want to make an excellent and dramatic first impression, landscape lighting placed at an external front entry is the way. To achieve this effect, all required is the simple building of a walkway. Install solar path lights around every ten feet or so along the route leading to your front door to make your home seem more inviting. You may also want to think about installing low-voltage lighting or deck lighting on the entryway and illumination surrounding other prominent objects, such as walls and trees.
Deck Lighting as One of The Landscape Lighting Design
If you have a deck in your backyard, installing outdoor deck lighting should be your priority. There is a vast range of options available when it comes to deck lighting. Only essential solar-powered lights may be installed without being hardwired. Getting all of the electrical work done before installing a new light fixture is critical according to wikipedia.org. It may be tempting to put off hiring an electrician until after you have placed all of your lights, but this may be very risky for several reasons.
Your family's well-being and that of your visitors are the most important considerations throughout the installation. If you're not accustomed to dealing with electricity, there's a considerable risk that something will go wrong during installation, resulting in injury or property damage. It will affect the property value, and most purchasers will think that no electrical repair has been done if they don't employ an electrician in advance for the second reason. If you decide to do it yourself and get stuck, there are a lot of free instructions accessible online.
Driveway Lighting
Installing an elegant landscape lighting design on your driveway will give your home a romantic feel during the day and night. You and your friends will be able to arrive at any time of day or night thanks to this feature. While you're driving in, you'll be able to relax in the luxury of your driveway. The traditional house lighting design principle of illuminating the driveway pays dividends in various ways. With it, you'll have peace of mind with safety and convenience. It might be challenging to get out of your driveway safely at night or early in the morning without proper illumination. Motion sensors with illuminating spotlights may be used to increase security. Package drop-off at night may also be a problem since porch lights that remain on all night are an open invitation to criminals.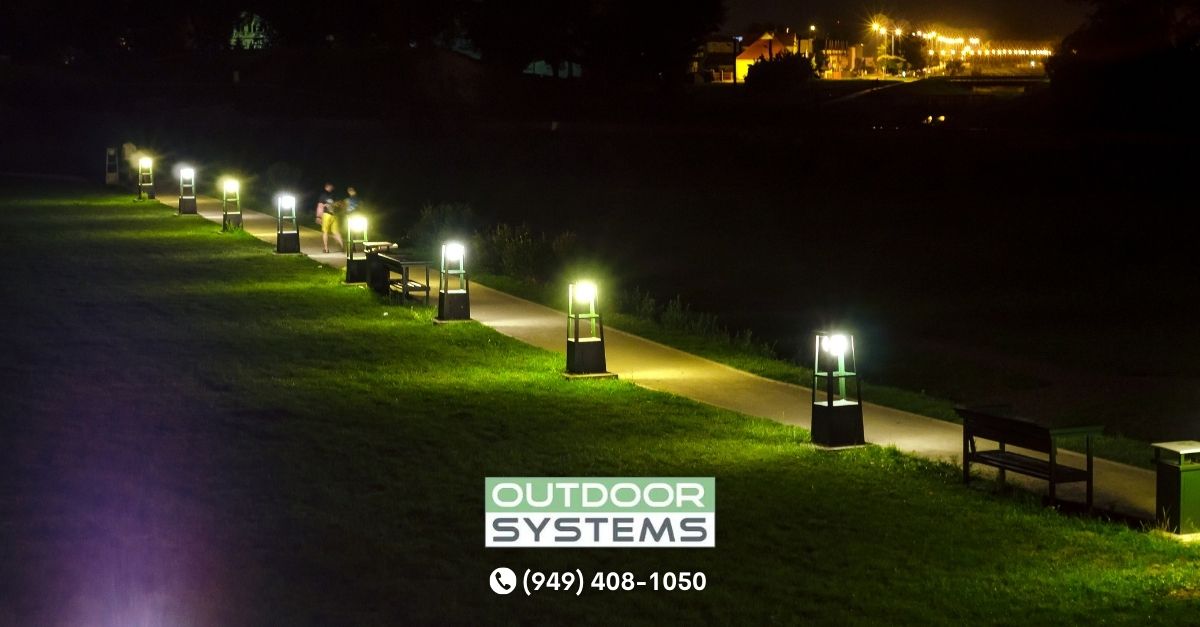 TreeHouse Lighting
It should not come as a surprise that people are devoting a more significant portion of their leisure time to spending time in closer proximity to natural settings, given the rising demand for homes with a focus on the natural environment in the residential real estate market today. A place to enjoy the great outdoors in peace can be found in tree houses and other secluded areas scattered throughout the landscape. Frequently, the lighting in these areas is substandard, which can negatively impact both visibility and safety.
In order to overcome this obstacle, you will need to install outdoor lighting as part of your carefully designed landscape project. This will add the finishing touches to the project. Incorporating rope lighting into the trees surrounding the treehouse is a fantastic idea for providing illumination inside it. This provides pretty decorative lighting, but it also adds a bit of safety to the area, as it makes it easier to find your way back in the dark without too much difficulty.
Creating an inviting outdoor atmosphere is one of the most potent ways to improve any home and neighborhood, but designing a landscape lighting system can be difficult, especially for new homeowners and do-it-yourselfers. Over the past 30 years, Outdoor Systems has helped residential and commercial clients bring their landscape ideas to life in innovative ways—so we have a deep understanding of what makes a great design and how to make it happen. Please call (949) 625-0310 for help with your landscape lighting.