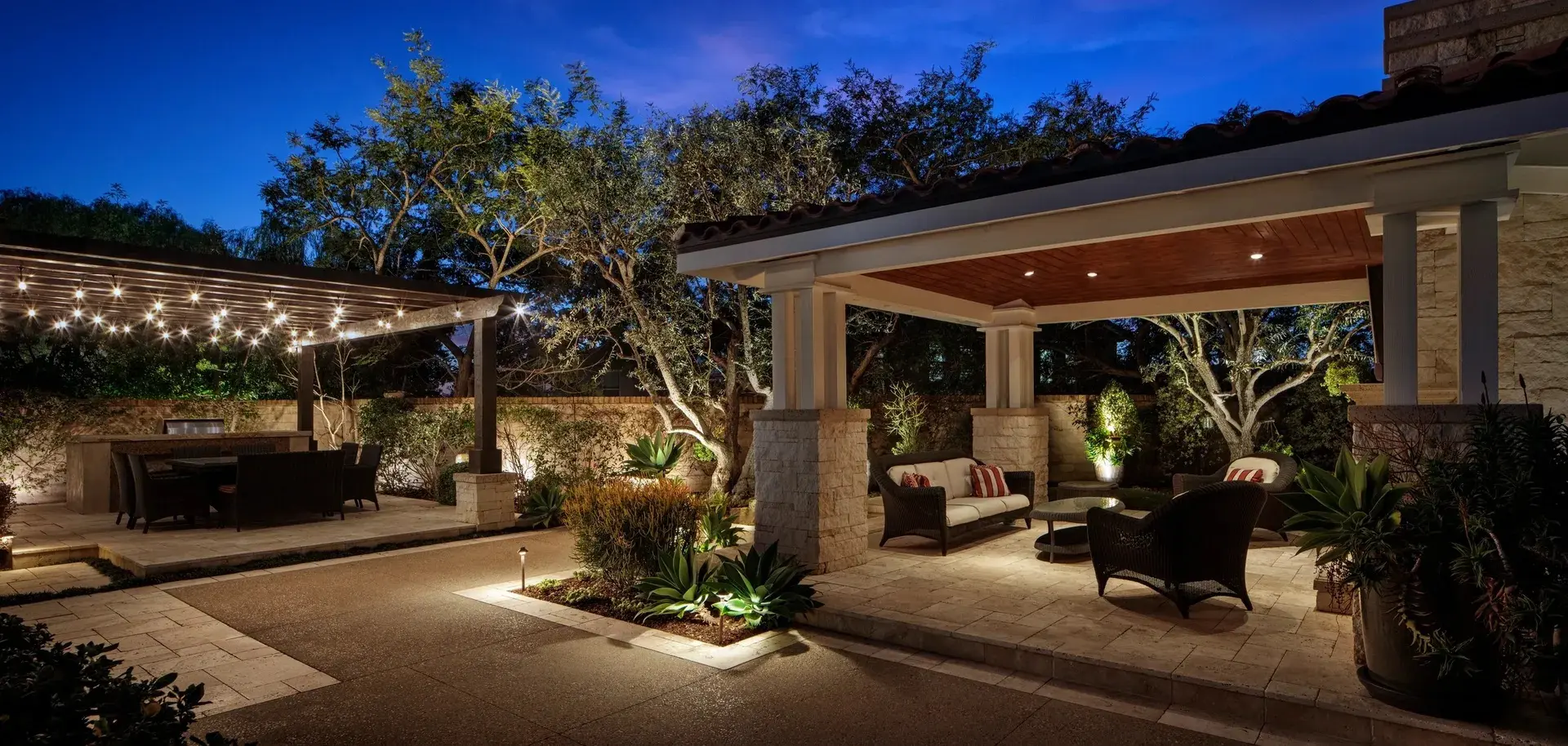 LANDSCAPE AND ARCHITECTURAL LIGHTING
Your Home In A Whole New Light
Design | Installation | Repair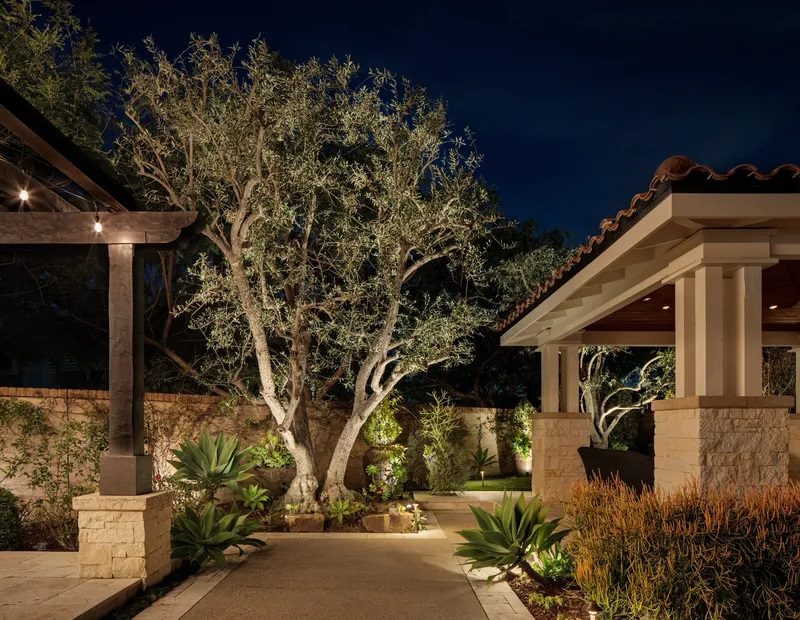 Turning Dark Spaces Into Great Places To Live and Relax
By adding landscape and architectural lighting to your home, you open up a whole new way of living, entertaining, and relaxing!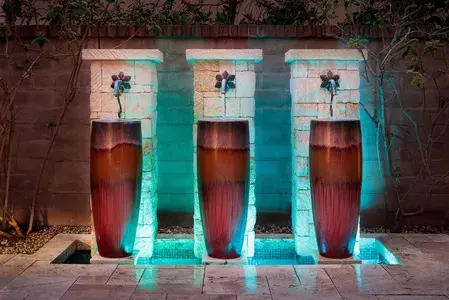 During your lighting design consultation, Outdoor Systems will walk your property with you to discover what you would like to enhance with lighting. All along letting you know what options are available to accomplish your desired goals. After this initial meeting, we can put together a comprehensive list of these options with pricing so you can make a well-informed decision, all at no cost to you.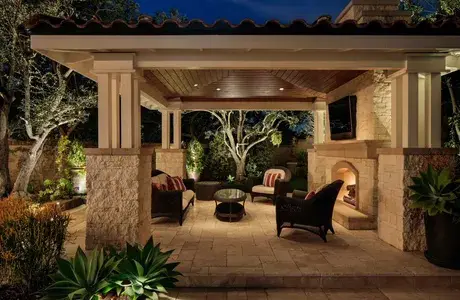 Design is the keyword! Without it, you can have a very inconsistent look throughout your property at night. With it, your home's features are highlighted, the entrance is welcoming, the back yard is inviting and playful, and entertaining just became more fun.
Outdoor Systems never charges for lighting design, it's included in every system we install. So why go with the other guys who are just placing lights like it's an airport runway? Outdoor Systems does landscape lighting the right way with design and installation that are second to none. Chris was trained at the International Landscape Lighting Institute.
How Do We Make Your Property Look Great?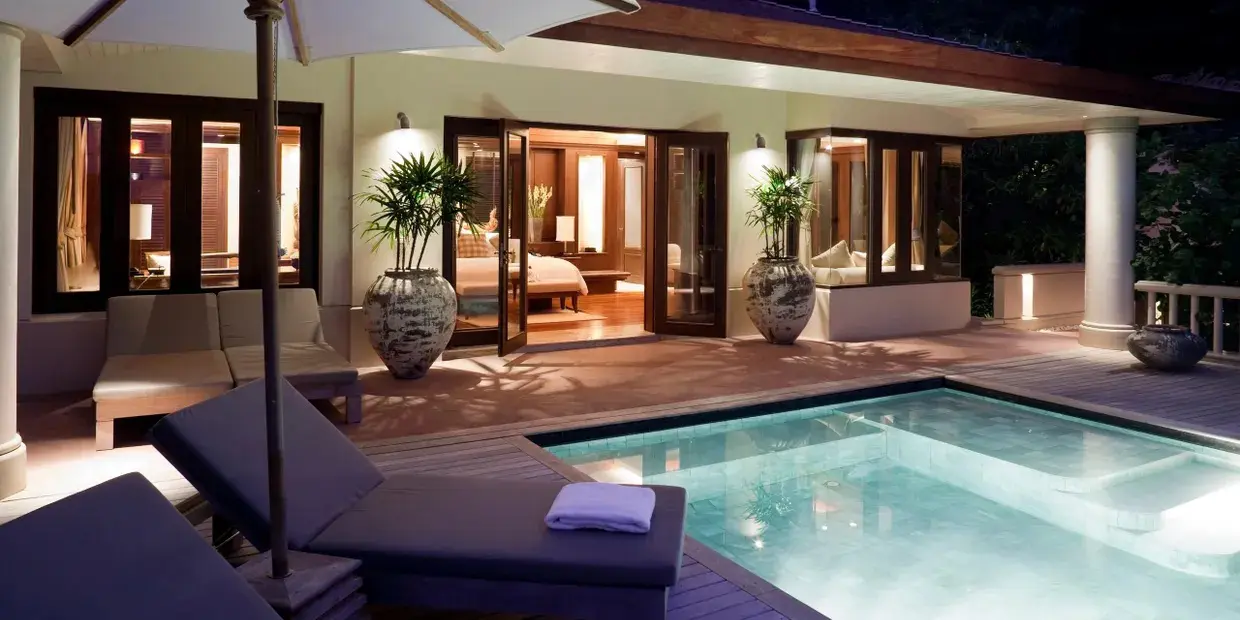 ...With proper planning, 30+ years of contracting experience, attention to detail, and a
vast knowledge of the products we use!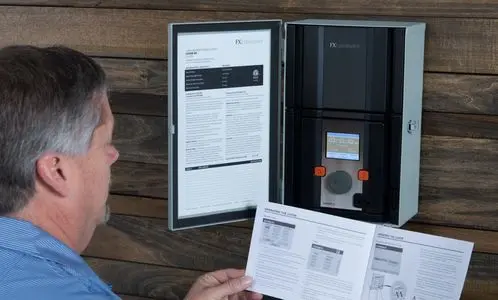 Landscape Lighting Installation
The owner of Outdoor Systems has been installing low voltage systems for 32 years and holds a C-7 Low Voltage Contractors License in the state of California. When you contract Outdoor Systems to do your landscape lighting installation, you get a company that installs every job like they are doing it in their own yard.
Our attention to detail throughout the process is what stands us apart from other companies. Give us a call and let us bring 32 years of experience to your backyard. Also, please remember when hiring a lighting contractor to make sure they have a C-7 license.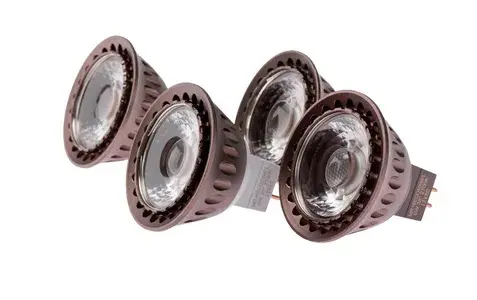 No need to replace everything. With a simple evaluation of your current system and equipment, we can recommend what needs to be done to bring them up to today's technologies. Be it retrofitting your existing landscape lights with LED bulbs, which will save you money and reduce maintenance, to replacing a few lighting fixtures or that old rusted transformer, to adding better control to the system so the lights don't stay on all day. Contact Outdoor Systems to come out and take a look at your system today.
I started Outdoor Systems Landscape Lighting because I love to design and install landscape lighting systems. My name is Chris Erca, and I am a graduate of the International Landscape Lighting Institute. I have been designing lighting systems for 26 years and have been a low voltage contractor for 33 years.
My free landscape lighting design consultation gives you an opportunity to understand how a good design can make all the difference to the outcome of your lighting system and the enjoyment you get from it. A good design is when you or someone else looks at your home and says it looks really good but has no idea why. It becomes just a feeling at that point.
All Firms Are Not Created Equal:
Our dedication to our craft and our meticulous attention to detail are just two of the many traits Outdoor Systems Landscape Lighting brings to your home. Give us a call and we will show you the others.
Call or email us today to schedule your FREE landscape lighting design consultation.